Maria Stambaugh
Maria Stambaugh has been a real estate agent since 2005 and joined Rêve Realtors
in 2019. With years of experience under her belt, she's a top-performer on the West
Bank, specializing in Algiers Point and historic areas across the city. In addition, she
works with buyers and sellers in Jefferson, Metairie, Harahan, and River Ridge.

After earning a degree in Mass Communications from Loyola University of New
Orleans, Maria spent over 20 years in the hospitality industry, working for hotels
and cruise lines. She says the experience taught her how to be a creative
problem solver and handle last-minute logistical issues with grace and aplomb –
great skills for a real estate agent to hone.

Thought of as kind, funny, and helpful by her clients, Maria always goes above
and beyond. One appreciative client referred to her as his "guardian angel" and
another sang her praises for helping him manage a move while his wife was ill.
Simply put, Maria says, "I love making people happy." And with that kind of
dedication, it's no surprise that she develops lasting relationships with her clients
– helping them buy their first homes, and then selling those properties, so they
can move on as their families grow and change.

Maria is a native New Orleanian, loves to travel, and adores watching her 19-
year-old daughter experience life and young adulthood. She also enjoys
volunteering, having served on the Confetti Kids board, and helping rebuild and
maintain playgrounds in Algiers Point.
Office Phone
504.300.0700
All Property Types in All Cities
2 Properties Found. Page 1 of 1.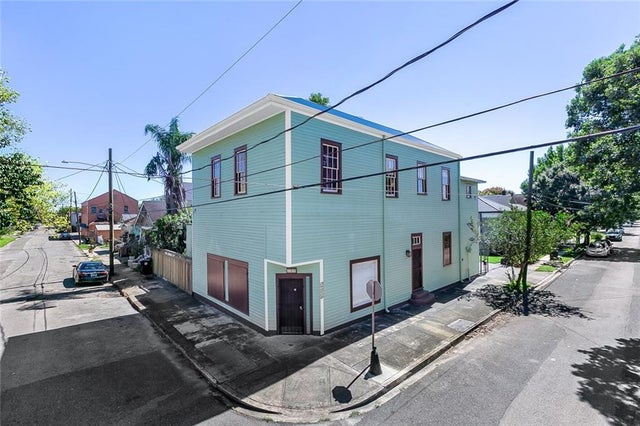 3 Beds, 3 Baths, 3,550 Sf
$460,000
You've viewed this 0 times
3 Beds, 2 Baths, 1,750 Sf
$185,000
You've viewed this 0 times

Copyright 2019, New Orleans Metropolitan Association of REALTORS®, Inc. All rights reserved. Information deemed reliable, but not verified or guaranteed. Users are responsible for checking the accuracy, completeness, currency, and status of all information.